So we left off last month with the Smith Family learning a new way to communicate in their family meetings called Zoom.  We rejoin the Smiths in their March meeting with topics such as chores, employee of the month, cleaning and helpful tips to save their lives.
Yesterday on Zoom….
We discussed the chore redistribution by having everyone pick a number from 1-5.  After this, we had everyone split up into two teams.  
Later on…..
We all had to write down prior to the meeting who they thought should be Employee of the Month and why….fold it up into little pieces and put into a box.  Sr. was in-charge of revealing the votes.  When I announced what the prize would be for the Employee of the Month…there was outrage from the crowd!! Needless to say, a couple people were not happy with the results of the Employee of the Month.
And the winner was…..MOM with 3 votes
*I won the Employee of the Month and I am exempt from chores for a whole month!!*
To end the meeting we have two teams: Briana and her dad will be taking care of Sage and the bathrooms while Devon and Jr. will be doing dishes, towels/sheets,  vacuuming, sweeping and mopping. We also as the parents did a 15 minute demonstration for the teens.
Brian Sr. showed them what to look for in an oven fire and where to turn off breakers, and second, in case of flooding where the main shut-off is in the front yard and how to properly turn it off.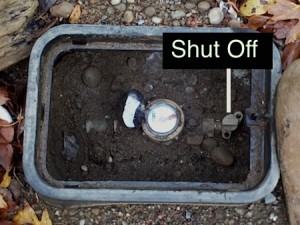 I showed them how to clean the bathroom properly in 15 minutes.

Until next month….which team will win Employees of the Month?
Thank you to all my readers.  Go Now and subscribe to check out more of my amazing stories!!