Susie Carmichael – Born April 9, 1988, she was the first African-American Rugrats introduced in the Rugrats clan.  Her first appearance was on the episode called "Rugrats Turn the House Upside Down in 1992.   She has 2 brothers and 1 older sister and has had a sworn enemy named Angelica since she was a kid.  Angelica has always been envious of the knowledge that Susie has of things and although they have somewhat friends when they have grown-up…Angelica still held a jealousy for Susie.
Pictured above: Susie Carmichaels first appearance on the "Rugrats" at 2 and a half years old. Her voice played by Cree Summer and Elizabeth Daily
Pictured above: Susie and all her friends- Kimi, Chuckie, Tommy, Phil, Angelica, Dill, Little Deville and Spike the dog.
Pictured above: The trailer for "Rugrats in Paris".  Great movie for the little ones and still a classic cartoon.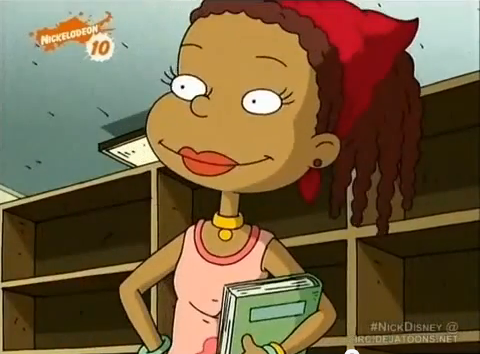 Pictured above: Susie is all-grown up in and is even more talented than ever.  She sings and dances.  She also speaks 10 foreign languages and her best friend is Kimi who was introduced in the "Rugrats in Paris" movie. She and Chuckie had a romance during the younger years.
Thank you for reading about Susie Carmichael.. stayed tuned tomorrow for more black history.  Subscribe and follow now.